Meet the designer
Keisha Leon ​

We've partnered with Australian designer Keisha Leon, founder of Leon Design, to create two striking prints – Strength and Journey - for our new seasonal collection. ​
A proud Waanyi, Kalkadoo and Chinese woman from Mt Isa, Keisha uses design as a platform to give others a voice, to break taboos and to open up conversations about social issues and women's health. ​
"This design is about speaking out to create change and providing a platform to give strength to the voices of women who have been marginalised, underestimated, under-valued or silenced. These voices are the ones that break down barriers and structures that bind us, to pave the way and bring us together stronger and louder."
– KEISHA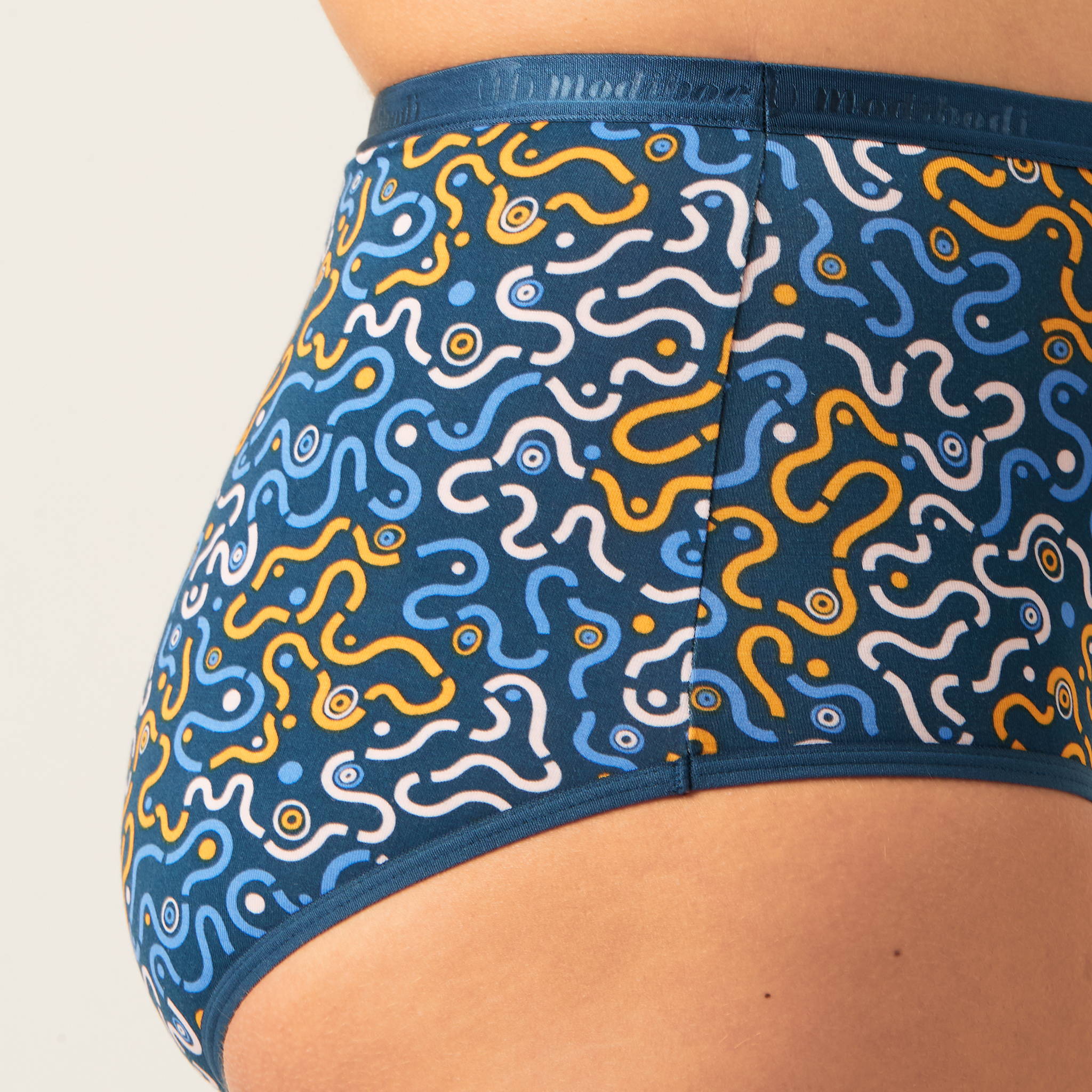 "The three colours in this design represent each individual's unique connection to their body, mind and spirit; and how these connections are different for everybody, and constantly evolving. No menstrual journey is the same and we define and re-define what those experiences mean to us; our experiences bind us together giving us strength along the way."
– KEISHA
THE STORY BEHIND THE DESIGNS
"When I was creating these designs, they were reflective of how I was personally feeling at the time, as well as my thoughts around social barriers for women's health, including period poverty. The designs reflect my own journey at a time when I was trying to fall pregnant and learn to better understand my own body and menstrual cycle."    
"I want to challenge the norms, structures and barriers to ownership of our bodies, to take that ownership back, to have a loud voice and use positive energy to change the world."
"I believe Modibodi and Leon Design align because we're both interested in women's health, and we're both businesses run by women who are exploring social issues and looking for ways to have an impact. I think it's so important to talk about women's health, to open up taboo topics and to create conversations and have a positive narrative about our health and our bodies."
"I grew up on Country in Mt Isa (Kalkadoon). My cultural identity has played an integral role in my upbringing, my journey, how I approach designs and how that connects with people."
– KEISHA